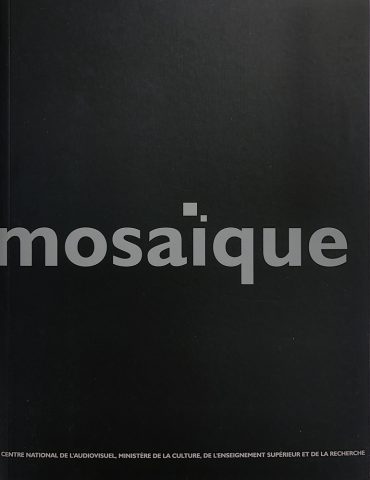 CNA, Centre National de l' Audiovisuel Mosaïque Programme and collection
De l'Europe features works by: Johannes Backes, Eva Bertram, Elina Brotherus, Thomas Chable, Ad van Denderen, Véronique Ellena, Joakim Eskildsen, Patrizia di Fiore, Moreno Gentili, Claudio Gobbi, Lori Grinker, Rip Hopkins, Anthony Haughey, Jean-François Joly, Pelle Kronestedt, Nicoletta Leonardi, Gilles Mora, Cristina Nuñez, Gabor Ösz, Gilles Peress, Mark Power, Anne Rearick, Victor Sira, Alexey Titarenko, Albrecht Tübke, Ute Wrocklage, Marco Zanta, Thomas Zika.
The Mosaique award funded major artist projects between 1996 and 2003 and followed Europe's development at the turn of the century. The exhibition and publication reveals the motives underlying their concerns regarding the political and geographical construction of this entity, the unrest accompanying it, but also Europe's past. They also expressed the desire to anticipate the future, to raise potentially crucial questions.

Publisher: Centre national de l'audiovisuel and Filigranes 2007
Exhibition: 23 May – 19 Aug 2007 CNA Centre National de l'Audiovisuel Aciérie (Steelworks) 3598 Dudelange